We offer a wide selection of new high-efficiency HVAC products for both residential and commercial heating and air conditioning systems. Our products come with installation or replacement services, and we also offer optional ongoing maintenance packages through our Hader HVAC Maintenance Agreements. Because of their high efficiency, our products will not only save you money on your energy bills but through our maintenance agreements, you'll gain additional benefits for your heating and cooling system.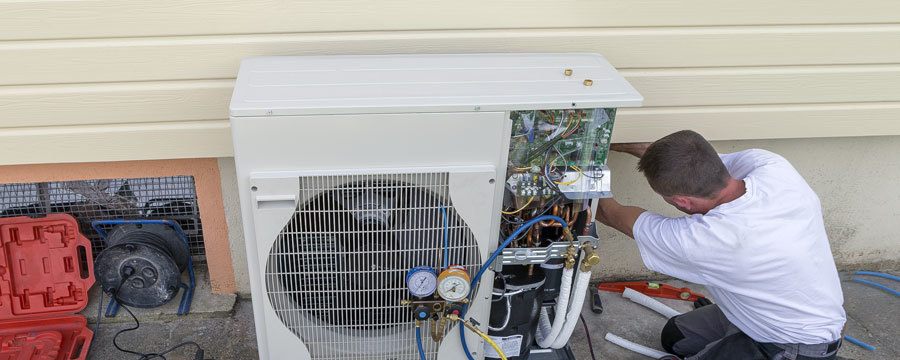 EXTENDED LIFE OF HEATING AND COOLING SYSTEMS
Ongoing maintenance extends the life of your heating and air conditioning systems by preventing parts from wearing out as quickly as they might otherwise. More than increasing the lifetime of your system and its parts, a regularly scheduled maintenance program will save you money and savings through the increased efficiency of your updated system.
BUDGETING ENERGY COSTS
Budgeting Your Heating, Cooling, Maintenance, and Repair Costs – Our maintenance services allow for better home finances, as the costs of regular maintenance can be budgeted throughout the year. Having your system maintained twice a year can also help prevent the system from breaking down at inopportune times, which can save you from unexpected repair costs.
CONVENIENT MAINTENANCE REPAIRS
With our maintenance program, you'll have the peace of mind that comes with knowing that a Hader NATE Certified HVAC technician is monitoring and maintaining your heating and cooling systems. You'll never have to worry about the age of your system or about needing dramatic surprise repairs because we'll be closely monitoring and maintaining the health of your HVAC systems.
HVAC System Maintenance Agreements
Whether you're happy with your existing heating and cooling units or you're about to upgrade to new ones, it's important to keep them maintained, either on an annual or bi-annual basis. Hader Solutions encourages you to sign up for a maintenance agreement to ensure your HVAC system continually stays in tip-top shape. Our expert HVAC system tune-ups keep your energy bills low and your appliances running efficiently. Customers who keep an ongoing agreement with us save on the regular price of repairs and one-time maintenance appointments.