Professional Aeroseal Duct Sealing Services
You might think that duct sealing is a long, labor-intensive, and messy process. For most contractors, it is. At Hader Solutions, we do things differently. We do everything better. Implementing the latest, most innovative technology available, our technicians are qualified in Aeroseal Duct Seal. Overcoming the limitations of targeting flaws one by one, this revolutionary method targets the system from the inside out.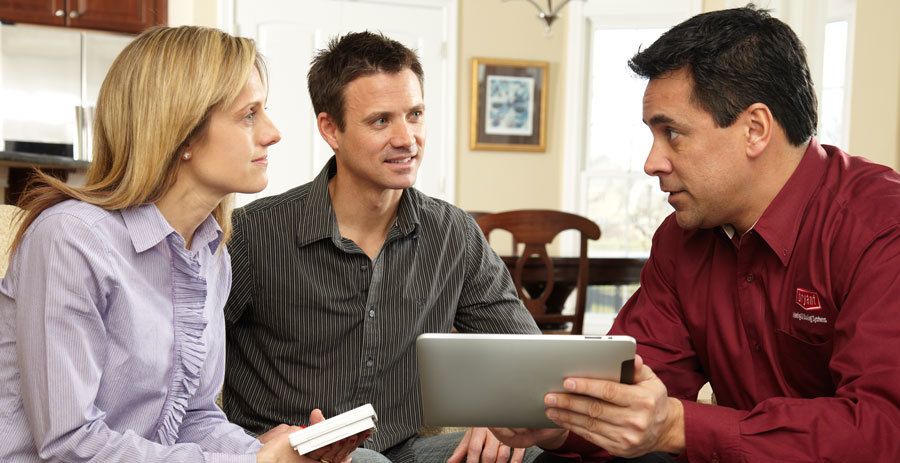 Aeroseal Duct Sealing Services Near You
The majority of homes across greater Cincinnati and surrounding areas lose between 25 and 40% of heating and cooling energy through duct leaks. Aeroseal duct sealing reduces leakage by up to 95% and trims energy bills by up to 30%. Maximizing airflow through the ducts provides a more consistent temperature throughout the home, minimizes the workload of the heating/cooling equipment, and promotes longer service life.
Trust in the convenience & efficiency of duct sealing from Hader Solutions!
The magic formula is entirely safe and non-toxic. After blocking off registers, we pump highly pressurized air laced with polymer particles into the system. As the air escapes through holes and cracks, those adhesive particles stick to the edges, gradually buildup and form an airtight seal. We follow up with testing to verify the results. Don't wait to learn more about the many rewards of skilled duct sealing from Hader Solutions, offered at competitive pricing across Delhi, Westwood, White Oak, Bridgetown, Dent, Cheviot, Groesbeck, Covedale, and Cleves, OH.
Aeroseal Duct Sealing Installations & Aeroseal Duct Sealing Services in Groesbeck, OH
---
View Our Other Services
Duct Repair & Maintenance | Ductless HVAC | Heating Maintenance |
AC Installation
---
Aeroseal Duct Sealing Services, Aeroseal Duct Sealing Replacements & Aeroseal Duct Sealing Repairs

Delhi, OH, Bridgetown, OH, White Oak, OH, Groesbeck, OH, Dent, OH & Westwood, OH
Aeroseal Duct Sealing Installations ∴ Groesbeck, OH ∴ Delhi, OH ∴ Bridgetown, OH