Over 140 Years of Reliable & Trustworthy Service
Hader Solutions is a family-owned local company, offering expert level service in heating, cooling, indoor air quality, and roofing solutions. If you have questions about your home, don't hesitate to give us a call! We are here to help.
---
Day & Night, Rain or Shine You can count on us.
With a focus on heating, cooling, and indoor air quality, Hader Solutions helps home and business owners in greater Cincinnati and surrounding areas solve a wide range of issues. We reach your goals for comfort, efficiency and ensure the convenience of essential systems working at their best. Differentiating ourselves through exacting standards of workmanship, Hader Solutions invites you to contact us at (513) 286-3553.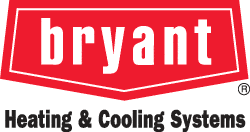 Reliable Heating & Cooling System Services Delhi, Westwood, White Oak, Bridgetown, Dent, Cheviot, Groesbeck, Covedale, and Cleves, OH Since 1883
Trusted Comfort Experts for over 140 years, Hader Solutions specializes in HVAC solutions. Our NATE- and EPA-certified experts detail our findings and develop proactive strategies for improvement. It is our goal to create healthier and more enjoyable living and working environments across Delhi, Westwood, White Oak, Bridgetown, Dent, Cheviot, Groesbeck, Covedale, and Cleves, OH.
A/C Repair Westwood, OH | Heating System Repair Bridgetown, OH | Air Conditioning Service White Oak, OH
Featured ServicesFrom Hader Solutions
24 Hour Emergency Air Conditioning Repairs & Service
Delhi, Westwood, White Oak, Bridgetown, Dent, Cheviot, Groesbeck, Covedale, and Cleves, OH
The fastest A/C and heating system repairs in greater Cincinnati and surrounding areas, Hader's 24-hour HVAC emergency repair team is the quickest solution for dealing with HVAC freeze-ups, inefficiencies, and total system breakdowns. Our repair technicians are licensed and insured, expertly trained, and honest — providing you with diagnostics and repair options to get your HVAC system running again. Don't hesitate when you see the signs of a failing air conditioner or heating system, call Hader Solutions for unrivaled value and service.
Your feedback is important to us.
Hader replaced my AC unit after encountering I experienced some vandalism a while back. They were professional and fast, every part of the interaction was great. They have continued to maintain my HVAC, including the oil furnace ever since. Last night my AC stopped working, they came out this morning identified the part and replaced it under warranty. Overall, I have had no issues with Hader and their service has been consistently great for 6+ years!
Kyle
Read More Reviews
Review Us On Google
Our Specials Coupons & Rebates
Save 5% on Any Service Repair
Receive 5% off on any heating & cooling service repair.
FREE Heating & Cooling Diagnostic Call
Receive a FREE diagnostic service call (valued up to $99.00) with the purchase of any heating & cooling system repair.
$100 Off Home Duct Sealing
Save $100 on a duct seal service using Aeroseal patented technology. Improve air distribution throughout the entire home. Duct sealing increases comfort, health, and safety and reduces energy bills.
Save $100 on the purchase of a new roof!
Heater Repair, Heating System Repair, Heating System Replacement, Furnace Repair & Furnace Service

Cheviot, OH, Groesbeck, OH, Covedale, OH, Dent, OH, White Oak, OH & Westwood, OH
Air Conditioning Replacement

∴

Air Conditioner Replacement

∴

Air Conditioning Service

∴

Air Conditioner Repair

∴

Air Conditioner Maintenance ∴ Covedale, OH ∴ Cheviot, OH ∴ Dent, OH