Over 100 Years of Reliable & Trustworthy Service
Hader Solutions is a family-owned local company, offering expert level service in heating, cooling, indoor air quality, and roofing solutions. If you have questions about your home, don't hesitate to give us a call! We are here to help.
Day & Night, Rain or Shine You can count on us.
With a focus on heating, cooling, and indoor air quality, Hader Solutions helps home and business owners in greater Cincinnati and surrounding areas solve a wide range of issues. We reach your goals for comfort, efficiency and ensure the convenience of essential systems working at their best. Differentiating ourselves through exacting standards of workmanship, Hader Solutions invites you to contact us at (513) 286-3553.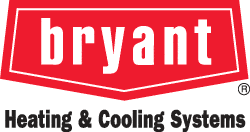 Reliable Heating & Cooling System Services Since 1883
Trusted Comfort Experts for over 100 years, Hader Solutions specializes in HVAC solutions. Our NATE- and EPA-certified experts detail our findings and develop proactive strategies for improvement. It is our goal to create healthier and more enjoyable living and working environments across Delhi, Westwood, White Oak, Bridgetown, Dent, Cheviot, Groesbeck, Covedale, Terrace Park, Ross, and Cleves, OH.
Heating Installations in Cheviot, OH | Air Conditioning Repairs Delhi, OH | AC Repairs Groesbeck, OH
HVAC Maintenance, Heating Repairs, Heating Installations, Air Conditioning Repairs & Air Conditioner Services

Westwood, OH, Covedale, OH, White Oak, OH, Groesbeck, OH, Cheviot, OH & Dent, OH
Air Conditioning Installations

∴

Heating Repairs

∴

Air Conditioner Services

∴

AC Repairs

∴

Heating Installations ∴ Cheviot, OH ∴ Bridgetown, OH ∴ Dent, OH