Efficient Indoor Air Quality Solutions For Your Home
Indoor air quality affects everything from mood, sleep patterns, and concentration to immediate and long-term health. With most people spending around 90% of their time indoors, the impact of air pollutants is tremendous. While you might recognize unpleasant odors, excess humidity, or dusty surfaces, the biggest problem can be the contaminants you aren't even aware of.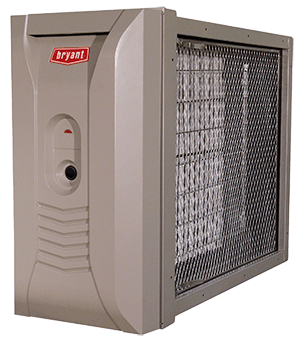 Ensure Your Home's Air Is Free Of Pollutants
Bacteria, mold spores, viruses, and animal dander often become trapped in tightly sealed residential or commercial spaces. Opening windows with our weather in greater Cincinnati and surrounding areas is seldom an option and can often welcome in outdoor fumes and further problems. The solution is proactive measures. When you reach out to Hader Solutions, we send a highly trained, NATE- and EPA-certified professional to test and evaluate your specific challenges.
For all your IAQ system installations & service, call the Hader Solutions team!
Specializing in energy audits and IAQ improvement, Hader Solutions offers a diverse and effective array of options to deliver a cleaner, healthier, and more comfortable home. We'd be happy to explain the specific benefits of each and help you achieve sustainable and satisfying results. Our technicians keep up with evolving technology, handle the proper installation, and provide for any necessary maintenance or repairs. Hader Solutions serves the best interests of homeowners across Delhi, Westwood, White Oak, Bridgetown, Dent, Cheviot, Groesbeck, Covedale, and Cleves, OH.

Air Quality System Installations & Air Quality Replacements in Groesbeck, OH
---
View Our Other Services
Geothermal HVAC | Boilers | AC Repair | Aeroseal Duct Sealing
---
Indoor Air Quality Repairs, Air Quality Replacements & Indoor Air Quality Services

White Oak, OH, Bridgetown, OH, Groesbeck, OH, Westwood, OH, Delhi, OH & Dent, OH
Air Quality System Installations ∴ Bridgetown, OH ∴ Westwood, OH ∴ Dent, OH