Top-Quality Heating System Services Near You
Get more out of your energy dollar and your heating system with timely maintenance from the professionals from Hader Solutions. Unmatched customer service and more thorough troubleshooting procedures always add up to customer satisfaction. We help home and business owners maximize the reliability and lifespan of all makes and models of heaters, from boilers and furnaces to geothermal, air-source, and ductless heat pumps, and more.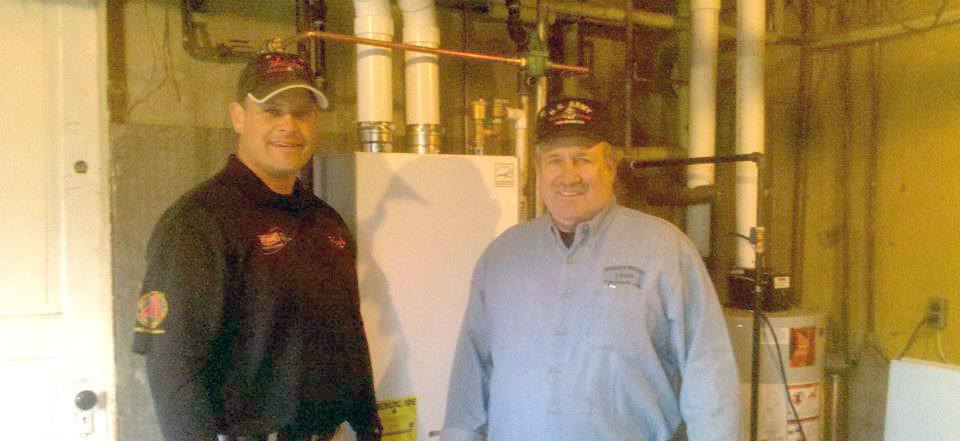 Heating Maintenance Services You Can Count On
Call us at (513) 286-3553 for annual heating system upkeep in greater Cincinnati and surrounding areas. We don't waste time with delays or disorganization. We take over one hundred years as a Trusted Comfort Expert and turn that experience into a convenient, streamlined and worthwhile process. Our techs are NATE-certified, EPA-certified, members of the National Comfort Institute, factory authorized, and dedicated to successful outcomes.
For all your heating maintenance needs, trust in the Hader Solutions team!
Hader Solutions keeps up with the latest protocols and technology to optimize heating system performance. From restoring efficiency, airflow, and sound levels to ensuring safety and a more hygienic living/working environment, we deliver the comfort you can depend on. We highly recommend you schedule proactive service in the fall, prior to raising the thermostat for the year, and let Hader Solutions make sure your heater is ready for the demands of the most severe weather across Delhi, Westwood, White Oak, Bridgetown, Dent, Cheviot, Groesbeck, Covedale, and Cleves, OH.
Expert Heating System Service
Helping our friends and neighbors of greater Cincinnati and surrounding areas battle the cold temperatures for over 140 years, Hader Solutions has all of your indoor heating and comfort solutions — including fast repairs, ongoing maintenance, professional installation, and furnace service. From boilers and solid fuel-burning furnaces to gas burners and heat pumps, we pride ourselves on offering full heating services with excellent customer care and continual value.
Heating System Maintenance & Furnace Services in Groesbeck, OH
---
View Our Other Services
Heating Installation | Sheet Metal Fabrication | Boilers | AC Installation
---
Heating Services, Furnace Services & Furnace Maintenance

Westwood, OH, Delhi, OH, Covedale, OH, Bridgetown, OH, Cheviot, OH & Groesbeck, OH
Heating System Maintenance ∴ Cheviot, OH ∴ White Oak, OH ∴ Bridgetown, OH